We can download movies, videos, games, soft wares and other torrent files through Torrent download manager. But the problem with Torrent Download Manager is its speed as it depends on Torrent health, Seeds. If you have low seeds then you'll get less down speed and it takes lots of time for downloading. So the best alternative for this is Use IDM (Internet Download Manager) instead of Torrent download manager to download torrent files.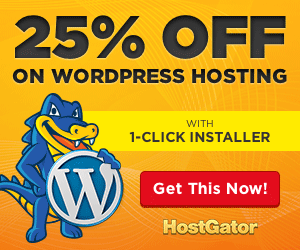 Recommended: Download IDM Full Registered(Lifetime Hack)[Latest+Stable]
Also Check: uTorrent Pro Free Download PC Latest[Crack+Stable]
HOW TO DOWNLOAD TORRENTS USING IDM
With the help of Cloud sharing sites, Downloading torrents is easier now. Torrent catching sites download complete torrent files on their servers and give us a link to download torrents with IDM. In this article, I'm listing Top 5 websites to download torrent files via IDM.
Before going to the topic let us see the Advantages of IDM over Torrent Download manager.
Advantages of Downloading Torrents with IDM (Internet Download manager).
IDM is most widely used internet download manager for downloading videos and Torrent files with high speed.
It can download files 10xtimes faster than Torrent Download manager.
We do not need to worry about torrent health and seeds.
IDM can download at high speed even if you have fewer seeds.
We can schedule our download according to our requirement.
We don't need torrent downloading client or any additional app.
Top 5 Websites to Download Torrents with IDM
There are many websites to download torrents files with Internet Download Manager but I'm listing.
ZBIGZ
Zbigz is a free torrent client that runs on your browser and helps you to download torrents. You don't need any software. All you need is a web browser and internet connection, just paste your torrent link and download it through IDM.
Zbigz Torrent Client provides two types of download options. They are free user and Premium user. A free user has some restrictions with download speed (up to 150KBps) whereas the premium user doesn't have any restrictions. But the problem with this is it will support files up to 1GB for free users. If you want to download larger files then you need to go for Premium account.
Read:
Steps to Download Torrent Files with IDM from zbigz.
Go to zbigz.com and signup for an account. If you already have an account then sign in with that account.
There you will see an option like Upload. Click on that to upload your torrent file or paste your torrent link then click on Go.
Then a pop-up window appears asking you to select your account type i.e. free or premium. Here I'm going for a free account.
Then it takes some time for catching the file. After catching is done it will ask you to download the zip file. If you click on it then it will ask for user plan. Click on free option.
Now your torrents will download through IDM. If you don't have IDM then those files will be downloaded with your default Download manager.
PUTDRIVE
Putdrive is an online cloud downloader which downloads torrents and other files with IDM. It is the fast way to download torrents as they don't have any speed limit for free users. Torrents can be downloaded 100% anonymous i.e. your IP address and other details remain Unknown. Putdrive gives 100GB cloud space for its users at OziBox. PUTDRIVE downloads every thing you want from 85 Hosters and stores them on your drive.
Steps to download torrents using PUTDRIVE.
Go to Putdrive.com and sign up for an account.
Now in your PUTDRIVE dashboard, click the browse button to upload your torrent and click on next.
It takes some time for catching.After catching is done then it gives you a direct link.
If you click on that link then it will download via IDM.
Read: How to extract android applications in your mobile
BOXOPUS
It is a torrent client which downloads torrents and it has video streaming. Using BOXOPUS We can watch videos online and listen to music.It can download torrents faster than ZBIGZ. BOXOPUS is a free source which doesn't include any premium features.By linking our Dropbox account to BOXOPUS we can download torrents directly to our Dropbox.
Steps to download Torrent files using Boxopus.
Go to boxopus.com and sign up for an account(Use your email/Facebook).
Now go to your account and click on Add new torrent button. You can upload your torrent or paste magnetic link/URL of your torrent file and click on continue.
You can download your torrents to your Dropbox. From Dropbox, you can download them via IDM.
TORRENTHANDLER
TorrentHandler helps us to download torrent files without using any preinstalled software or torrent client.It is the fastest way to download Torrents with IDM. There is no speed limit for free users. You can download unlimited files using IDM at high speed.
Steps to download Torrent files using TorrentHandler.
Go to torrenthandler.com and register for an account.
Now upload your torrent file and it takes some for catching.
You have to give your email address.
After catching is done, the link will be sent to your email which you can download through IDM.
FILESTREAM
FileStream is a web server which helps us to download torrent files using IDM. But free users cannot download files larger than 1GB. All your torrents are downloaded on their web server and you can access them when ever you want.
Steps to download Torrent files using FILESTREAM.
Go to filestream.me and login to your account.
Now click on download torrent.
Now paste your torrent link or browse your file.
Click on download button and copy the generated link.
Paste that link in IDM. Your torrent will be downloaded with IDM.